Scroll
Initiatives, projects, studies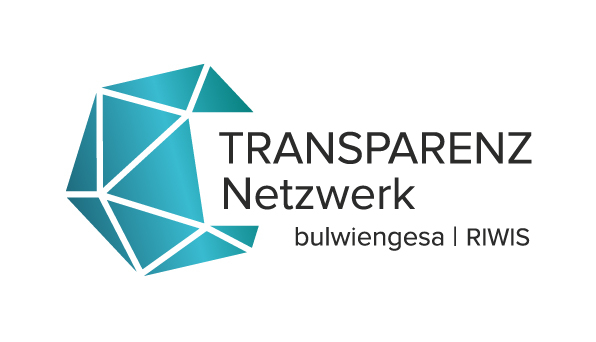 #weitermittransparenz
Invitation to the Transparency Network!
Since 1983 we have been trying to shed light on the German real estate market. To help our clients make decisions, but also to increase market transparency. That's what we stand for, and yes, of course that's what we do for a living. We are convinced that transparent markets work better for all stakeholders. And because we know that it takes countless people to make this happen, we cordially invite you to become a transparency partner. Contact us or participate in our projects!
Some of our projects, studies and initiatives are presented here.
The bulwiengesa Real Estate Index has been describing the development of real estate prices in Germany for 46 consecutive years. The methodology and the long series in which the property index is collected make it an important indicator for sustainable decisions in the real estate market, urban development and monetary policy. Among other things, the data flow into the price indices of the Deutsche Bundesbank. The basis is the observation of 49 West German cities since 1975 and 125 German cities since 1990. The database is supplemented annually by targeted empirical surveys, on-site interviews and newspaper analyses. A multi-page brochure presenting the sub-indices is available free of charge.
Jan Finke, finke@bulwiengesa.de
Development Monitor (formerly Project Development Study)
For the "Development Monitor" we have been analysing project developments nationwide since 2022; until now we have only looked at the A-cities for the project developer study. For this purpose, we approach more than 150 companies and ask them to check our research within the framework of a data exchange. But other interested parties can also participate. The information on project developments as well as project developers is placed on an online platform that interested parties can use for a fee after registering. There, they can flexibly define spatial or project-specific characteristics and analyse the project selection online, including a ranking. The Development Monitor is updated regularly.
Björn Bordscheck, bordscheck@bulwiengesa.de
For data collection and market monitoring, we rely on the expertise of local experts, as we have done for a long time. We analyse the residential, office, retail and industrial segments for more than 125 cities in Germany and approach local players such as estate agents, business development agencies and savings banks every year. In order to identify sustainable structures and new trends, any information on the markets is of great interest. Among other things, our data flows into the monthly reports of the Bundesbank.
Felix Embacher, embacher@bulwiengesa.de
Deutsche Hypo Real Estate Climate & REECOX
The so-called Real Estate Climate, which we compile for Deutsche Hypo, measures the mood of players in the real estate industry on a monthly basis. Like any human being, decision-makers in the real estate sector cannot act in a purely economically oriented or rationalised manner. Therefore, psychological elements also flow into the decision-making process. The perceived business situation, the real estate climate, is measured with a broad-based survey on the real estate climate. Within the framework of an online survey, more than 1,200 market-relevant decision-makers are questioned about the five established asset classes of office, retail, residential, logistics and hotel.
The German Hypo Real Estate Economy Index (REECOX) is the first European indicator to enable a comparison of different real estate economies. The view of the individual real estate markets thus provides market players with valuable insights into real estate economic correlations for pan-European portfolio strategies. Like the REECOX, the Real Estate Climate is published free of charge.
Laura Hahn, hahn@bulwiengesa.de
Since 2015, the "5 % Study - Where Investing Still Pays" has offered a compact market overview - accessible free of charge - and provides a new approach to describing real estate markets. Using a dynamic model, the study determines the probable internal rate of return (IRR) of an investment for an assumed holding period of ten years. This makes it possible to calculate annual returns on investments and compare the earnings prospects for the most important asset classes dominating the German real estate market. Interested parties can derive opportunities and risks for investments for themselves.
Sven Carstensen, carstensen@bulwiengesa.de
Spring and autumn forecasts
Economic development is not the only factor influencing the success of real estate. In order to get an idea of future dynamics, countless factors have to be analysed - from office employment to birth rates to online purchases or exports. Twice a year, our economics department calculates forecasts for the various real estate markets as well as the economy. They are available in detail to our RIWIS customers, and excerpts are available free of charge to interested parties, for example in our webinars or in summarised form in the brochure "Marktwissen" (Market Knowledge) on request.
Thomas Voßkamp, vosskamp@bulwiengesa.de
bulwiengesa continuously monitors the market with regard to ESG. Even if ESG does not yet have any direct price effects, we must continue to keep an eye on developments in order to determine the timing and scope of possible price adjustments for ESG-compliant properties. We are currently happy to advise our clients on the subject of ESG. Approaches range from workshops, for example, with the aim of defining a package of measures for a specific project, to the offer of screening selected ESG developments (e.g. Article 8/ 9 funds, scoring approaches, certificates) on the real estate market, to extended products. In the future, RIWIS, for example, will then be able to display certification information at the project level.

André Adami, adami@bulwiengesa.de and Margo Lange, lange@bulwiengesa.de
"Logistics and Real Estate" study series
is an independent study series that examines the asset class from different perspectives and has already established itself as the leading study series for logistics real estate in Germany. Together with four partner companies - together we form the Logistics Real Estate Competence Centre - we have been investigating market movements since 2012 and evaluating them in the four central topic areas of project development, construction trends, investment and financing. The study provides an overview of the most important market players and offers a comprehensive guide for orientation. The study is traditionally presented at Expo Real and is available free of charge.

Oliver Rohr, rohr@bulwiengesa.de
Further projects & orders
Our daily business is to make the respective target market or our own home market transparent for our clientele. For example, we have been commissioned for a long time and on a very regular basis by local business development agencies or municipal clients. The result is market reports, for example, for the Business Metropole Ruhr, for Duisburg, for Regensburg, for Hanover or for Bremen - which anyone interested can read.
Andreas Schulten, schulten@bulwiengesa.de